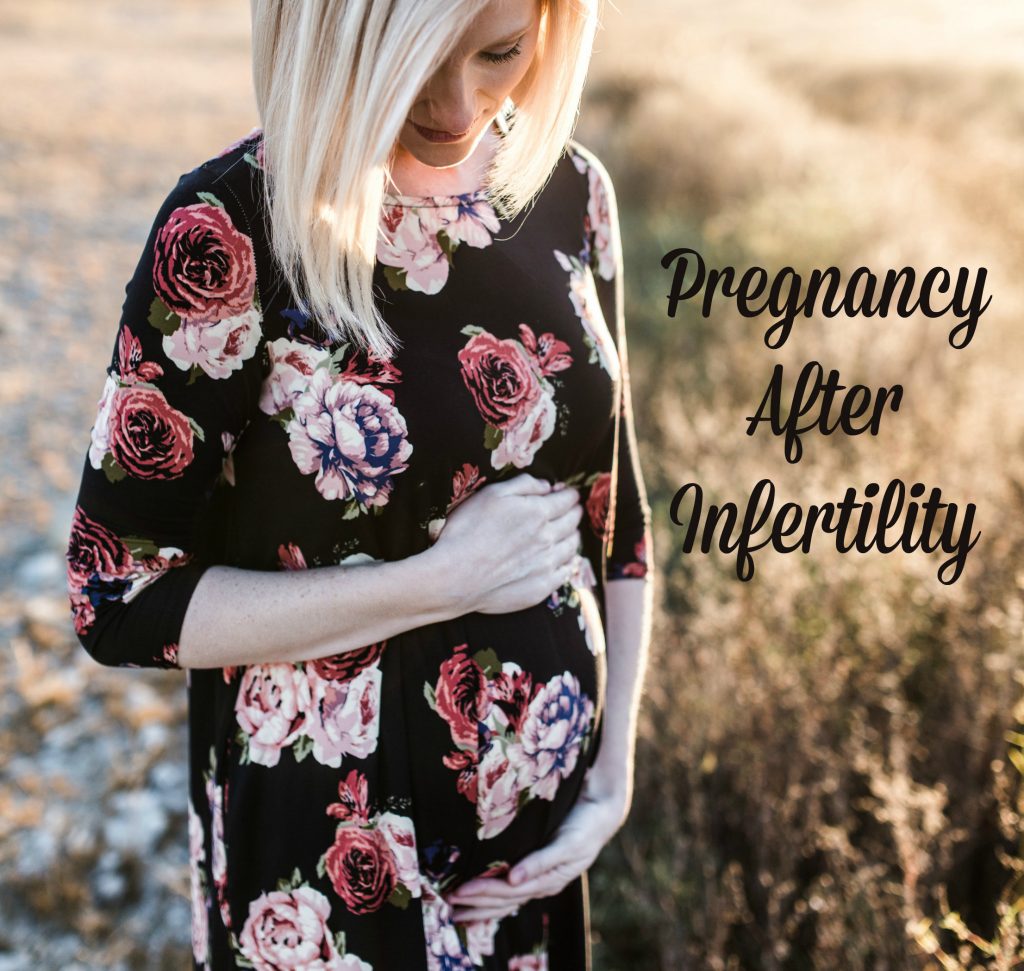 I don't even know what made me take a pregnancy test that day. The only time I'd ever seen two pink lines was after my fertility specialist confirmed our IVF pregnancies with blood work. I would run home after those appointments and do a test just for fun — and for a keepsake, of course. (People keep those things, right?)
But this time was different. We had two little miracle IVF babies, one three and the other about 18 months old. We knew we wanted one more baby to complete our family, but we didn't have any frozen embryos left, and I was feeling less than excited to start the whole process over again. We met with the fertility specialist one Thursday morning and came up with a plan to start some time around our son's 2nd birthday. Before we left the office, I randomly asked the doctor if he would do a scan of my ovaries just to make sure everything looked normal. He agreed, and we headed back to the scan room. The next thing I knew, he was asking me "Did you say you don't ovulate? Because you did this month!"
Excuse me…what???
We left that day a little confused about our plan. We weren't sure if this meant we should try on our own or move forward with IVF, which was all we had really known. We were still "discussing" when I took that pregnancy test about a week later. The kids were watching a cartoon while I showered, and I'd actually forgotten about the test until about 20 minutes later. I glanced down and saw a dark pink line… and a faint one next to it.
Excuse me…what???
I waited a whole day to call the fertility specialist. We went to a park that morning as planned, and I even thought about other things. Even though this was all I had ever wanted, my mind just couldn't comprehend the fact that we could get pregnant on our own. That wasn't the way things worked for us.
Blood work the next day confirmed that it was in fact a REAL pregnancy, but unfortunately, things ended just a short 10 days later. I was obsessively taking tests (doesn't everyone?), and I noticed at one point that they were starting to get lighter. When I went in for an ultrasound a few days later there was a sack, but no baby visible.
We were sad. But more than anything, we were hopeful. Hopeful that we could get pregnant again without the help of IVF or other fertility treatments. And low and behold, the next month I was greeted with two more pink lines. Again, it seemed totally unreal. I'd heard of this happening to people before, but never in a million years did I think we'd be those people.
After a handful of ultrasounds and several weeks of feeling like I'd been hit by a train, I finally accepted that this was really happening. We were having a baby! And without spending the time, money, tears and stress that we had with our three previous rounds of IVF. We were (and are) so incredibly thankful for this amazing gift.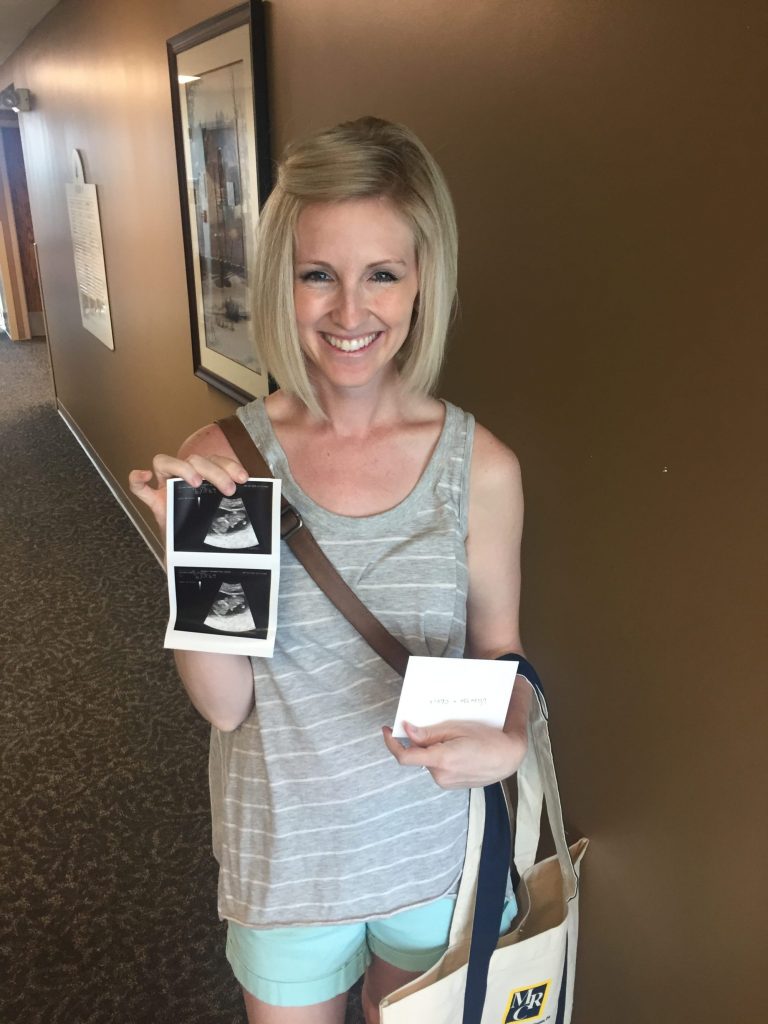 Now this is where things got weird for me. I've always been open about our infertility journey and, therefore, have been able to connect with so many women (friends, acquaintances, and complete strangers) who were going through the same hardships. I was part of a club. Not a fun club by any means, but one full of women that got me–and I got them. We'd been through so many ups and downs together and really bonded over the shots, the scans, the betas, and the outcomes–whatever they may have been. These women were such a blessing to me.
But here I was, nearing the end of my first trimester, knowing that I'd have to announce to my "club" that I was pregnant…and that it happened fairly easily. I was in a weird place, not knowing where I fit in anymore. A suddenly fertile infertile? Huh? While I knew everyone would be happy for us, I also knew that it would sting a little for those that wanted nothing more than a baby of their own. It broke my heart to think that our happy news could be hurtful for someone else.
I was a nervous wreck as we started to tell friends and family–and eventually the great big world of Facebook. But it didn't take long at all before my heart was put at ease. So many people reached out to tell me how hopeful our story made them. Hopeful.
So to those of you who might be struggling to conceive, praying to adopt, or who have suffered the loss of a pregnancy, I pray that this will bring you hope as well. Our family is living proof that miracles do happen.